Location and information about the offices of Software Technology Park Janata Tower
Software Technology Park (STP) at Janata Tower:
Janata tower is situated at the heart of Dhaka city where software Technology park has been establised. It is 12(Twelve) storied multitenant building and now ready for IT companies. Conducive business environment has been created for smooth running for multi-national companies. Some IT companies are now engaged to develop software for national and International purposes.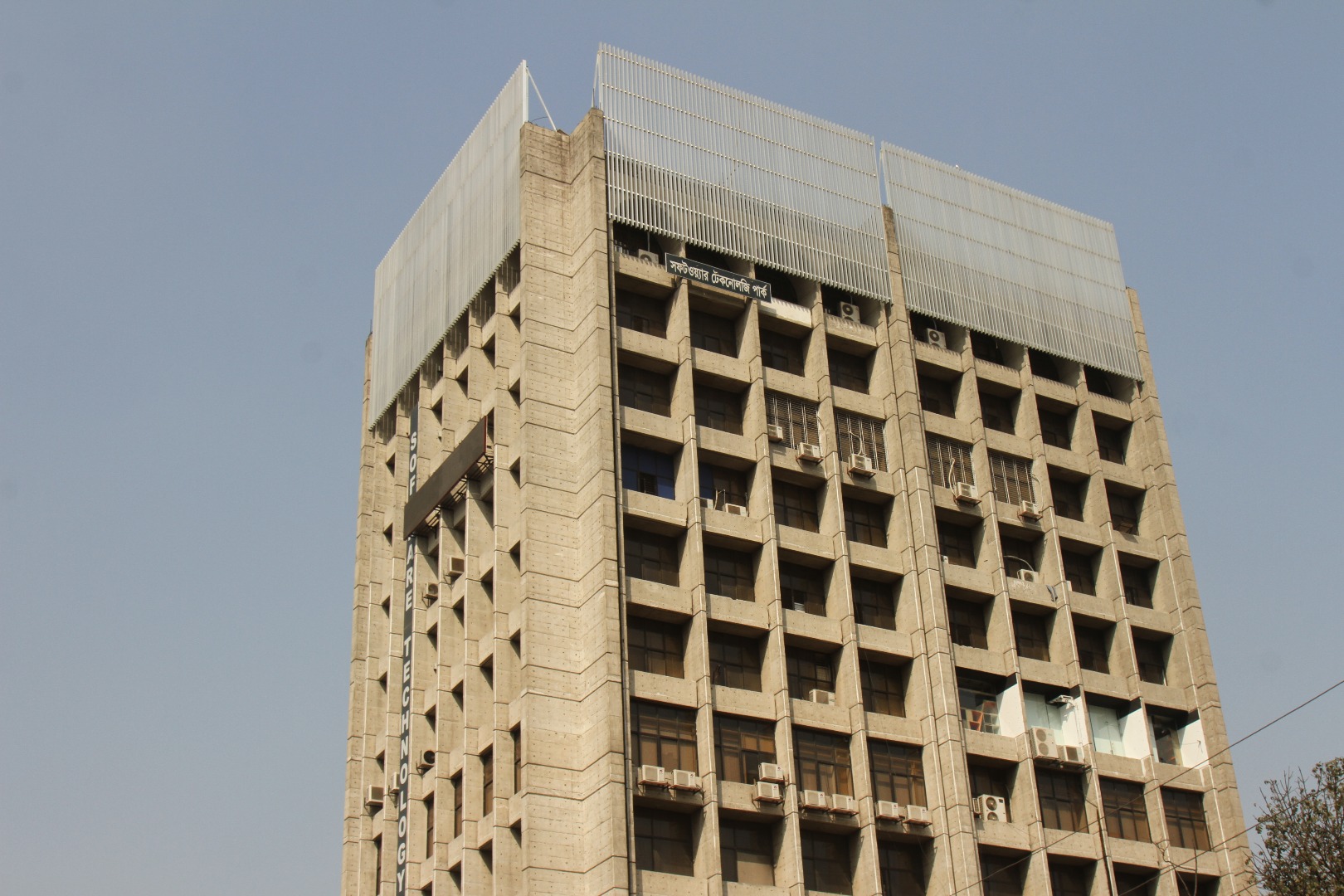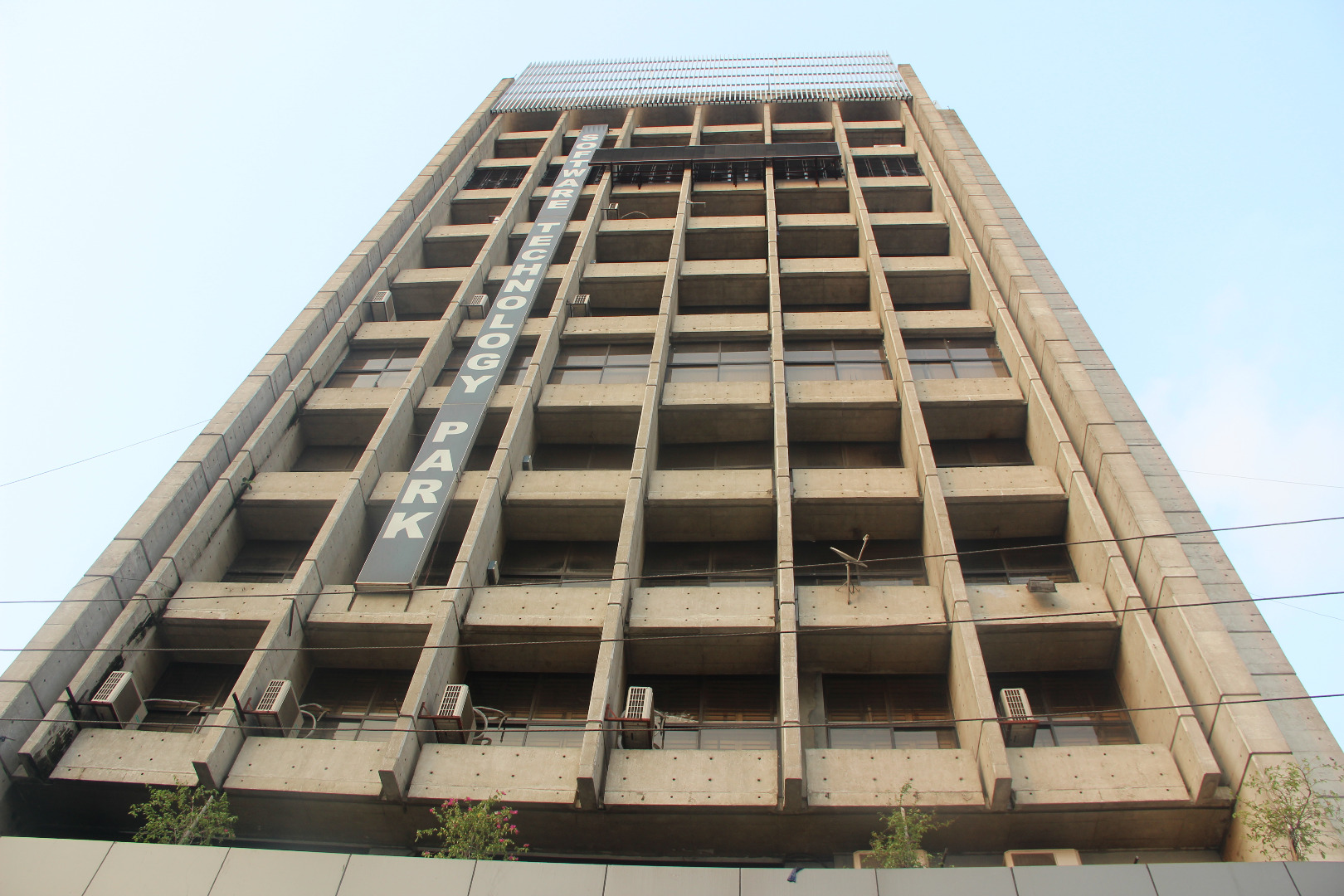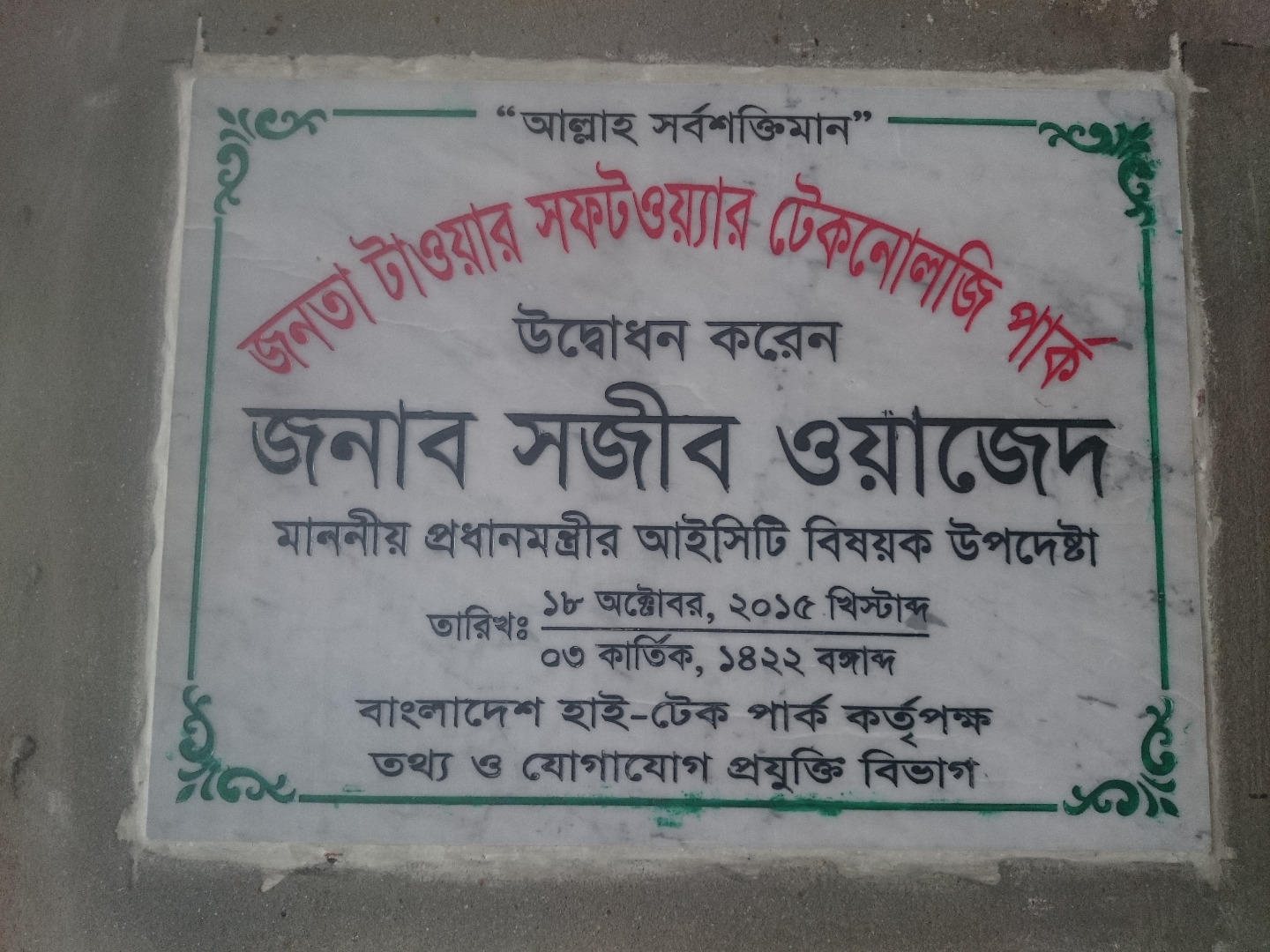 Fig:- Software Technology Park (STP) at Janata Tower
· Uninterrupted power supply (100% back up)
· Telecommunications with hi-speed fiber optic connection
· Water supply
· Gas supply
· Training Center/ Conference facility
· HVAC system
· Food Court
· 24/7 hours management services
· Safety and Security
· Multi-tenant building
· Others

Location and information about the offices of Software Technology Park Janata Tower
Level

Organization Name

Work type


Number of people 

Contact

12

Computer Source Info tech Limited

Software Development

30

Name: Solaiman Hossain

Mobile: 01730341560

Web: www.csinfoTechbd.com

11

REVE Systems Limited

11

E-soft Arena

10

Virgo Contract Center Services Ltd

10

Medisys (BD)

Company

Software Development

Name: Muhamad Saiful

Mobile: 1717198484

Tel: 0244810010

9

Nano Tech Solution & Consultancy Ltd.

Software Development

19

Name:Abdus Salam

Mobile: 01719670023

Tel: +880244810006

Web: www.nanotech.com.bd

9

Fifo Tech

BPO

100

Name: Md. Ala-Uddin Jony

Mobile: 01927000444

Tel: 44810012

Web: www.Fifo-tech.com

8

Right Brain Solution Ltd.

8

Leisure Line Logistic Concern Ltd.

7

Ezze technology Limited

E-Commerce,

Apps Development,

Web Development

38

Name: Md.Shahab Uddin

Mobile: 01771-166552

Tel: 02-44810041

Web: www.etl.com.

7

Square Informatics

Cloud Data Center

6

Name: Mr.Kafi Ishtiaq

Mobile: 01796584962

Tel: 02-8833047

Web: www.e-home20.com

6

Millennium Information Solution Ltd.

Software Development

Software Maintenance

IT Support

88

Name: Nazmul Islam

Mobile: 01913-500572

Tel: 44810002-3

Web: www.mitslbd.com

8

Start-Up Company

Software Related etc.

40

Name: Tanima Islam Putul

Mobile: 01917313707

3

Digicon Technologies ltd.

2

Bangladesh Hi-Tech Park Authority Sub Office

5

Name: Obayet Hossen

Mobile: 01719574392

Web: www.bhtpa.gov.bd